Scams Introduction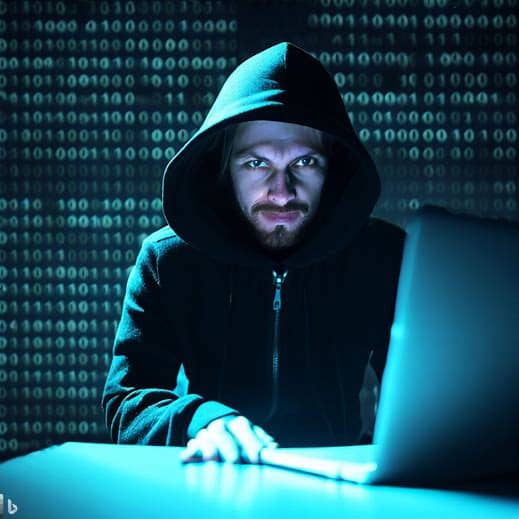 "Scam" This word we are hearing from several years. We all know this is an another name of a thief. These scams mostly designed to cheat people. By stoling private info and money from innocents and selfish people.
According to "Federal Trade Commission" (FTC) in United States. Around 4.7million reports of getting scam in the year 2020. That are effected by total money of $3.3billion. Scams have been rise in recent years, and this trend continues during the COVID-19 pandemic.
Scams are in different types like phishing mails, fake websites and phone calls to target victims. Including cyber attacks to government sectors and banks. Which we'll talk about this step by step. But first, we need to know how people suffering financially and are more likely to fall for easy money.
Scammers mostly attack to both financially and emotionally. But several cases which are in front in our data base is financially in 2023. Most of the people trusting some investment sites and investing lot of money by their greeds and health treatment. This effect to victim emotionally and financially even they try to kill oneself.
Basic Steps to find spams:
In this biggest illegal process of spams, there are some basic steps or indicators/signals which we can conclude it is a spam. All the steps I'll give below and you can comment below if you had any another signal which is not mentioned here.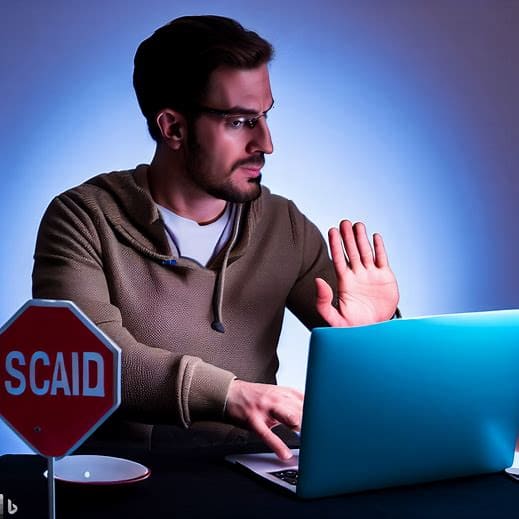 Firstly, on online investment sites check that is there any costumer support available or not in that platform before investing.
Second step is there is also a Whatsapp group or telegram group available in that platform where you can go through it and ask about this platform to those users who are using it before you.
Third step: "Don't invest anywhere before seeing withdrawl proof of that platform"
If is there any spam call, check it on true caller. (comments and suggestions of the true caller is best for us to know about them)
When ever you are downloading any apk or other files, don't forget to check the play protect option is enabled in your Playstore or not.
If you think your mobile is hacked, just backup your images and videos anything which is important to you but don't backup any application.
After taking backup of your important files, erase data of your mobile and restart it.
Lastly, don't ignore any warnings and suggestions given by Google Chrome or playstore. And don't allow cookies of all the website from where you exploring.
steps that you can take to prevent falling victim to scams:
Be cautious with unsolicited phone calls, emails, or texts. Don't give out personal information or financial information unless you are absolutely sure of the legitimacy of the request.
Check the identity of the person or organization you are dealing with. Look for signs of legitimacy, such as a physical address, a professional website, and a phone number that you can verify.
Do your research. Before you engage in any financial transaction or sign a contract, make sure you thoroughly research the company and its reputation. Check reviews and ratings from other customers and consult with independent experts if necessary.
Keep your computer and mobile devices secure. Make sure you have antivirus and anti-malware software installed, and keep your operating system and applications up-to-date.
Be skeptical of offers that sound too good to be true. If someone is offering you a deal that seems too good to be true, it probably is. Don't be afraid to ask questions and take your time to make a decision.
Be aware of common scams. Stay informed about common types of scams, such as phishing emails, fake tech support calls, and romance scams. Knowing what to look for can help you avoid falling victim.
By taking these steps and remaining vigilant, you can reduce your risk of falling victim to scams.
How to take advantage of fake sites:
Firstly know that, if there is any fake website it always offer you jobs, earnings or best products in cheap prices. If they offering any product of big profit in less time, don't even message them just block them.
Now let's return to our main topic of our subheading, how we can take advantage of fake investment sites.
Now a days, there are unlimited investment website in which they offering you daily income and also providing withdrawal. I'll also provide some investment site below. But don't invest in them before you get confirmation this site work atleast 10-20 days.
Mostly, if any mentor of website or any manager contacts you through message or Whatsapp. Listen them carefully. I'll give the picture of those messages how you'll get about job offers and winning prizes.
How to take precautions on scams
First of all, before you listen to those mentor. Check the website, what is investment cycles and how much profit I'm getting in that cycle. If the profit is more than 3X, then it is confirm that site is going to close in a week.
If it is giving normal profit like 2X or 3X, then you can invest and can take atleast 50% profit of your investment. One more thing, check that what is the commission you're getting by inviting your friends. Check is there any mission completing bonus and how much is that. If any site offering more commission or more bonus on inviting your friend, don't invest on those sites. Because that site giving you more commission to invite your friend to invest and they can get more people like that.
From this year (2023) these type of scams are improved better. They maintaining a whatsapp group or telegram group as a meeting group. By this process more people trusting those sites and they scamming money of investors. Even I also trusted a site called "GSK". I'll tell my story in different heading below. Don't trust in any situation even if they attempting offline meetings.
No one like that website runs longer than 2 months. If all things are confirmed by you. If there is only 2X-3X profit of your investment, then start your investment and withdraw rapidly when you reach requirements. Once again I warn you "invest at your own risk" on this scams.
How I get scammed by GSK
Now let's start my story of getting scam by GSK from my introduction.
Myself Syed Shahid from Hyderabad and I'm only 17 years old. I had invested in several investment sites and made unlimited profit from it. I also made some income in different ways. I'll try all the money making process which I also share with you in other articles. At December 26 2022, I got a notification from GSK website.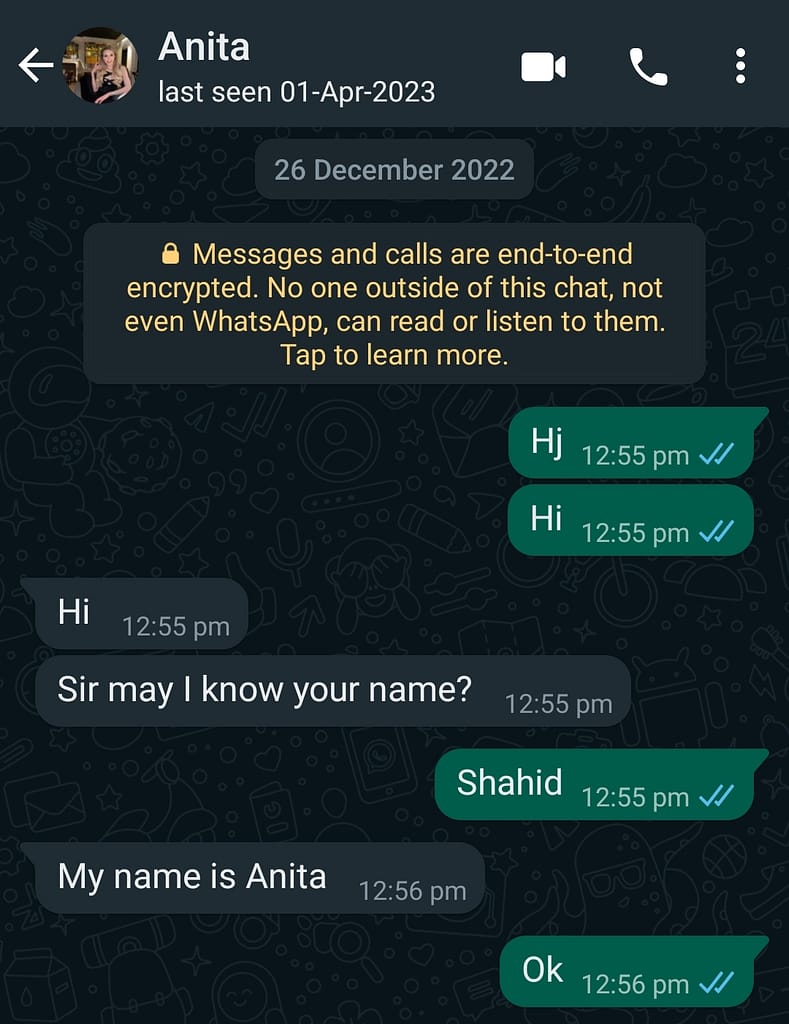 There was a mentor name "Anita" guiding me about GSK. I invested only ₹500 at starting in this site to check whether it is giving withdrawal or not. At that time, the minimum withdrawal was only ₹100 and my daily earnings was only ₹20. When I saved about ₹200, I placed withdrawl and waited about 2 days. I didn't received withdrawl but the status was shows successful in GSK website. I contacted to Anita and talked about this getting scams like this angrily. She gave me refund and I placed withdrawl again and it received at evening on same day.
After that, I inquired about this platform on google and YouTube. I also explored real website of GSK (Glaxo Smith Kline). I also sent an email to GSK company that a scammer made an investment site on your name. But, I didn't got any response from them. So, I taught I would take some advantage from this investment site.
I started exploring the bonus and commission including with LV rewards (level rewards). There was also an LV rewards in that platform.
When I saw those LV rewards and bonuses, I started making my team by inviting to my friends to GSK. And think what! I invited totally about 50 to 60 members and my daily earnings was increased about 3k per day. After that, I started spending my money in parties, enjoyment, clothes, etc. I came on that position on 3rd March 2023.
By seeing my position and daily income, that mentor Anita asked me to talk with a car dealer and deal 10 cars for an event. So, I told her ok and started that work and took 30k as a advance payment to show car dealer that I'm an employee of GSK. I made my I'd card and took one friend as my assistant and went to a car showroom and took some videos and photos of car as a publishing content for contest. I told car dealer we will contact you in a month and returned to home after shooting you can also see those shoots below.
After shooting, my days ran as usual and I spent about 50k to 60k only in enjoyment. I taught this platform runs till May 2023. GSK platform also attempted an offline meeting in Mumbai.
The Time when my friends got scam
When I was enjoying my life as a rich boy, on 2nd April 2023. There was lot of offers which offering 300X profit of investment. I taught that going to close now and start withdrawing all my money from GSK account. I created a whatsapp group of all my team members and informed them not to invest now. But they invested lot of money on same day and that platform was closed.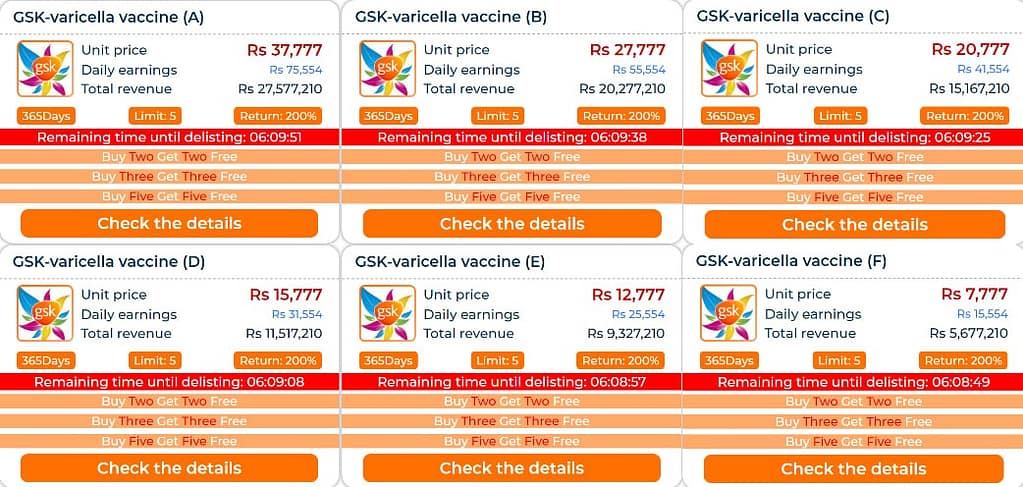 My total team members faced loss of money about ₹3.6lakhs. So in this way, my friends faced big loss and we can't do anything. So, I want to inform you, whenever you're inviting your friends to invest in any site. Always inform him what is happening on that site, if it is going to close inform them fastly don't be late so that they can also save their money from scams.
I also provide some scams website links list below which are going to close soon. So that you can get secured when you receive offer from the sites listed below. And can save your money from getting scams.
Scams Website List Which going to close
So, these are the scams which running through websites by the name of real name companies. I also share other ways where these scammers stoling money in other articles. So, if this information is helpful to you, then don't forget to follow this site and make yourself alert.
INVEST AT YOUR OWN RISK ON THESE SITES"
Thanks for visiting here, share this content with your friends and also make them alert through these scams.